CANNA-BUS: 420
CANNA-BUS 0.2.0 launches with cryptic contest
---
For the past nine or so months, CANNA-BUS has been a work of love, laughs, and THC. This is my first game ever. I learned numerous programs and software, and there have been many frustrations in that time.. Thankfully, the nature of the game relieves stress and worries ;)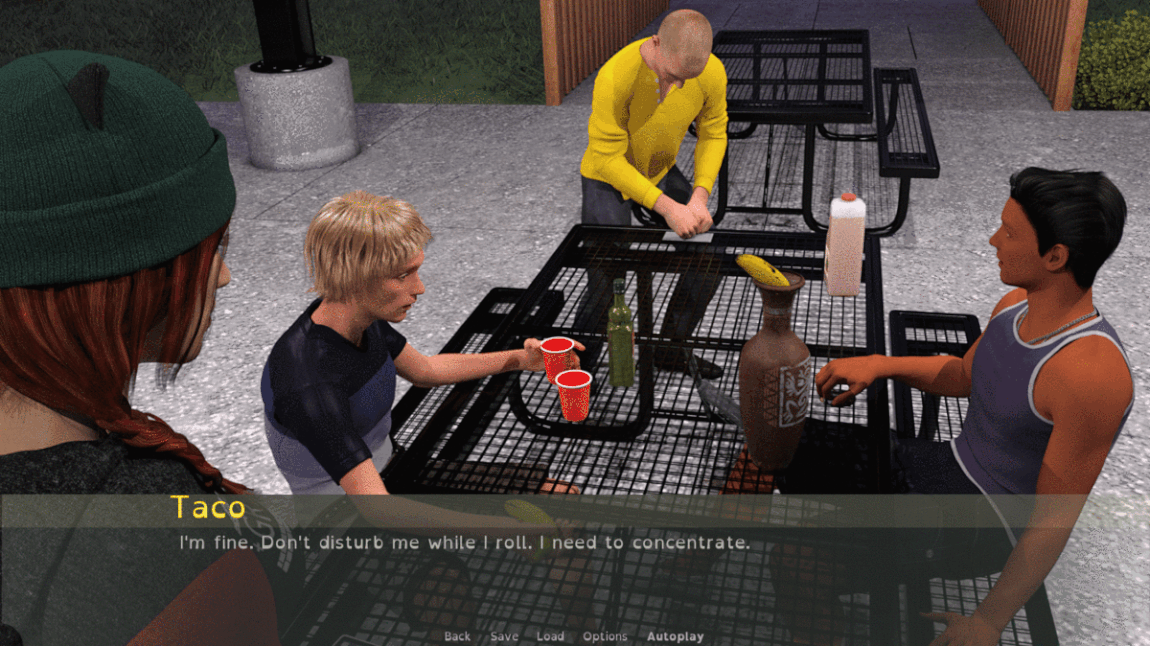 The story:
What started as a dumbfounding week between friends 10+ years ago, turned into a award winning script in 2011, a failed amateur film project in 2013, and finally a indie visual novel in 2019! What a ride! I wish this story would just be put to bed, but something about it keeps nagging at me to make it known. I can't delve into it now as episode 1 isn't story heavy and serves as a precursor. Suffice to say, the story gets even more exciting from here.
The contest:
While it is cryptic in nature, it doesn't require digging through game-files and doing secret agent stuff.. Although, you may discover it faster in doing so. Everything is unveiled within the game. It doesn't matter how it's done.. If you took the time to find it legitimately, or cheated by not even playing the game. I don't care. You showed intrigue and took the time to figure it out - that's what counts.
Reward:

It's nothing special, so don't go burning through the story just to win...
The first 3 (or more) winners to decipher the message will be etched 'engraved' into the fence in the main menu (for future releases)! Don't ask if you won. Winners will be announced when I see it's complete.
GOOD LUCK!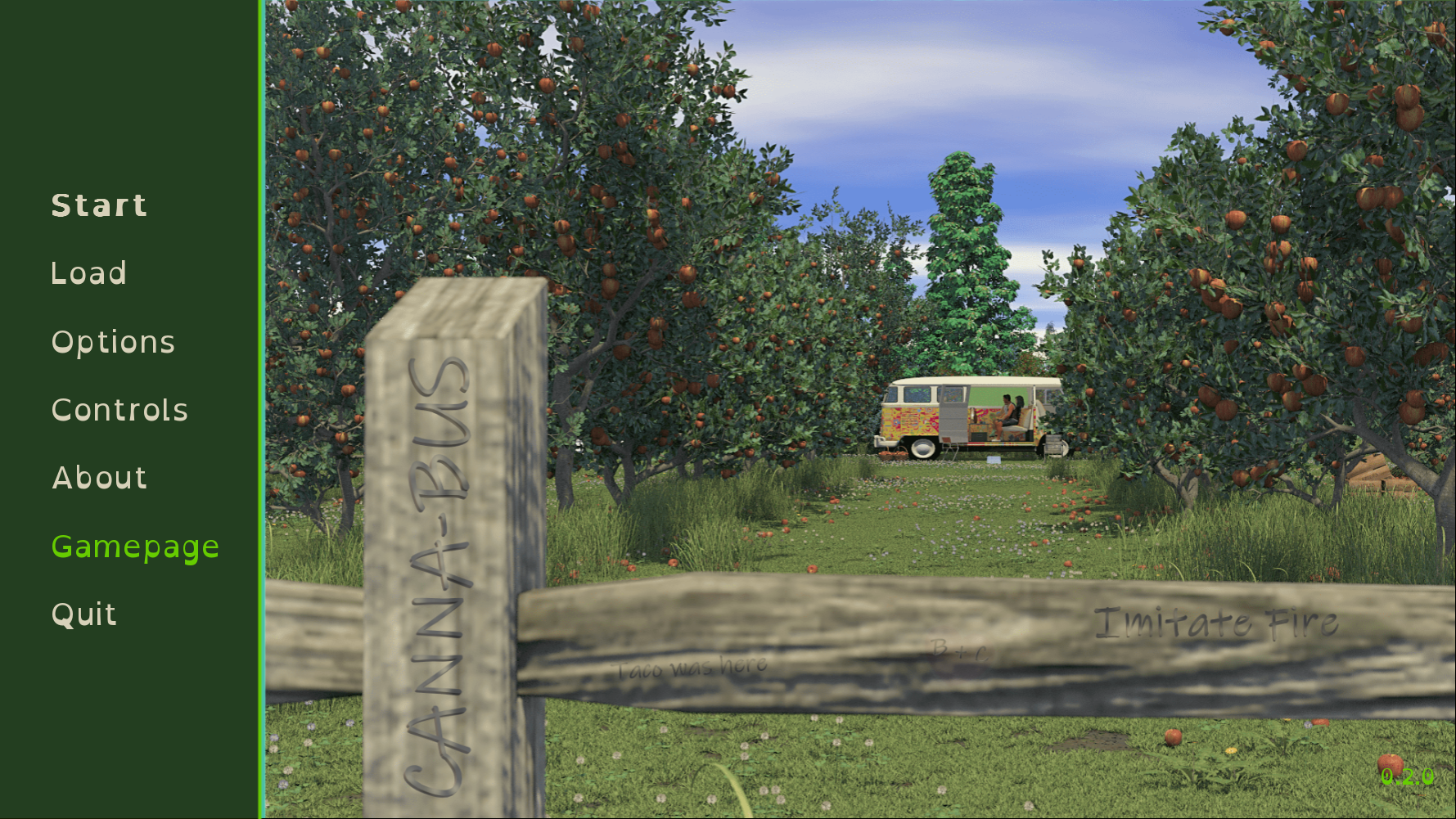 Shoot me straight.. Is it completely stupid? Or Kickstarter worthy to see all 4 episodes?
Available free in browsers only on Gamejolt
Or paid download at Gamejolt and Itch
Files
CANNA-BUS-0.2.5 for MAC + preorder for full game
167 MB
Dec 13, 2019
CANNA-BUS-0.2.5 for PC + preorder for full game
184 MB
Dec 13, 2019